Castro Marim Golf Course
Course information & details
Description:
Castro Marim golf course has breathtaking mountain, river and sea views, all part of the spectacular scenery to be enjoyed by those wishing to take walks merely throughout the surrounding countryside. The golf course has been designed to any level of golfer. The challenging aspects of the golf course, whilst providing interest to the expert, are also a test to the ability of the average handicap golfer and yet remain pleasurable to both. A driving range, chipping and putting green have also been built so as to provide ever important practice facilities. These are supervised by a team of golf professionals who are more than happy to assist you in improving your game. The entire golf course is irrigated by an underground so called 'leaky pipe' system. This enables golfers to play at times when courses with conventional aerial sprinklers would normally be unavailable.
More Info ...
Details
Rates
Course Map
Location
Add to Shopping Cart
Details
27
71
7832
4942
7123
Bermuda
Penn A4
Bermuda
Gents < 36 | Ladies < 36
Facilities
n/a
Terry Murray
Algarvelux, Lda
António Cavaco
David Holder
Luis Fialho
Information
Everyday from 7:30am to 8:00pm
Everyday from 7:30am to 8:00pm
Yes
Yes
Yes
With Restaurant and Snack bar
Without GPS
Manual & Electric
Full Set
Resident professionals
Yes
Up to 17 years old
Tecnical
Very hills and valleys, but quite short in length
Majority of Par 4's and 5's
Trees come into play mainly on the original 18 holes Guadiana & Atlantic
The new 9 ''Grouse '' is affected more by windy conditions
Essential hard to walk
Very few, but all can be seen when approaching
Parkland Course
9th on Atlantic course a spectacular par 5
Course Rating and Slope Rating depending on combination of holes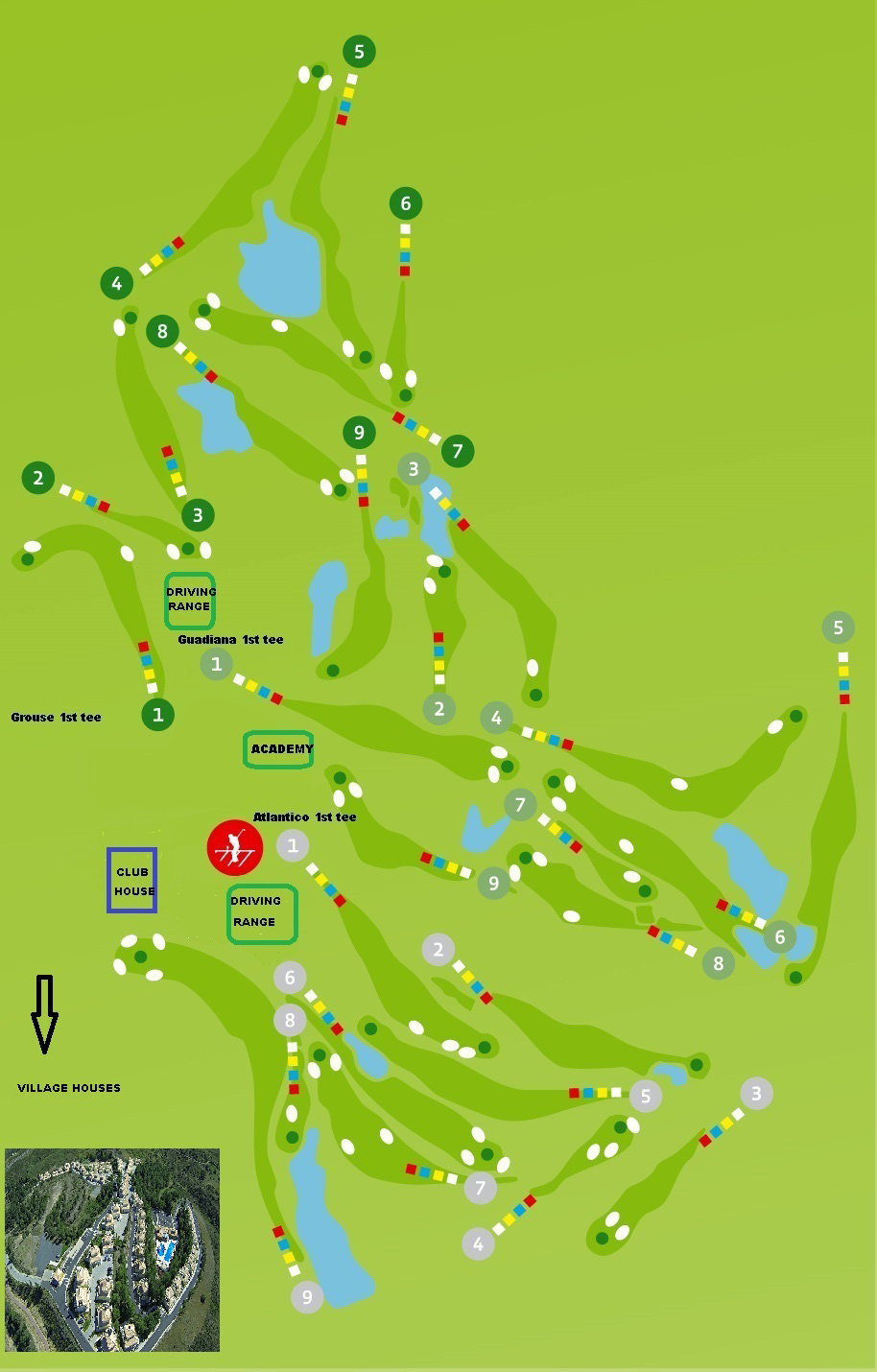 Directions:
Via Infante (A22) - Take Castro Marim Exit-17 on the far east end of the Algarve before you arrive at the River Guadiana bridge. Immediately turn left back under the Via Infante in a northern direction. About 1 km later at the top of a rise on the left hand side is the entrance to the course.
GPS:
Lat:
Lon:
Directions from:
Ok