Quinta do Lago North
Course information & details
Description:
Quinta do Lago North Golf Course - The terrain is superb and typical of the area, sandy and littered with umbrella pines trees. In the spring, the rough is covered with a blanket of wild flowers, heather and gorse. The bunkering is incomparable, both on the fairways and surrounding the greens and gives the course an advantage over many of similar quality and design. The golf course is an anti-clockwise loop and favours the players who can draw the ball.
All the famous male and female players who have experienced this course, including 'Ryder Cup' and 'Curtis Cup' team members, have been euphoric in their praise for this course, which will soon take its place among the great European layouts.
More Info ...
Details
Rates
Course Map
Location
Add to Shopping Cart
Details
18
72
n/a
n/a
n/a
Bermuda
Bent Grasss
Bermuda
Gents < 28 | Ladies < 36
Facilities
n/a
Beau Welling and Paul Mcginley
Quinta do Lago
n/a
Domingos Silva, Jason Hoyles
Paul O'Mahony
Information
Everyday from 8:00am to 8:00pm
Everyday from 8:00am to 8:00pm
Yes
Yes
Yes
Restaurant and Snack bar
With GPS
Manual and Electric
Rental and Purchase is Possible
Resident professionals
Yes
Up to 16 years old
Tecnical
Yes
Essential
12th beautifull par 4
12th and 18th
a few Pines Trees
Several
Excellent golf course,special after the renovation , again large slope greens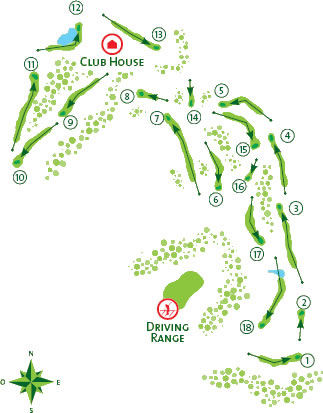 Directions:
National Road number 125, direction to Almancil. In Almancil, follow the signs to Quinta do Lago. Within Quinta do Lago, drive along the main road (Av. André Jordan), until roundabout nr.4; turn right and right again. Free parking, with vigilance service for private cars is available on the surrounding area of the Clubhouse.
GPS:
Lat:
Lon:
Directions from:
Ok