Vilamoura Pinhal Golf Course
Course information & details
Description:
Dom Pedro Pinhal Golf Course was the second golf course built in Vilamoura. Several refinements were incorporated over the years. It is typified by rolling parkland terrain covered with numerous umbrella and Atlantic pines that line many of the fairways and a few even stand out on fairways or near greens.
Ponds and a stream come into play on five holes but are not serious threats to above-average golfers. To keep up with modern technical advances in clubs and balls, several holes have recently been lengthened. The clubhouse was completely renovated and modernized at the turn of the millennium and from the large verandah, one can enjoy a panoramic view over the excellent driving range and practice facilities.
More Info ...
Details
Rates
Course Map
Location
Add to Shopping Cart
Details
18
72
6353 m / 6988 yd
5914 m / 6505 yd
5206 m / 5727 yd
Bermuda Tifton 419 and Lollium
Bent Grass and Penn Cross
Bermuda Tifton 419 and Lollium
Gents < 28 | Ladies < 36
Facilities
n/a
Frank Pennink|Redesigned by Robert Trent Jones Jr. in 1985
Dom Pedro Golf, S.A.
Ricardo Lopes
Manuel Pardal, Francisco Pontes
Paulo Tomé
Information
Everyday from 7:45am to 8:00pm
Everyday from 7:45am to 8:00pm
Yes
Yes
Yes
With Restaurant and Snack bar
n/a
Manual and Electric
Titleist
Resident professionals
Yes
Up to 17 years old
Tecnical
Mainly on the back 9
Many holes
Heavily with Umbrella Pines
No
If Essential
On front 9
Pure Parkland
13th , long par 5
Traditional course, good value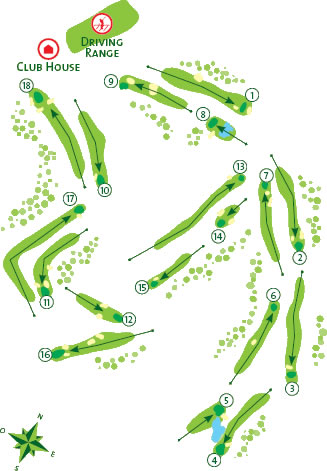 Directions:
In the Algarve, leaving from Faro on the EN 125, turn off for Vilamoura and follow the signs to the Pinhal golf course.
GPS:
Lat:
Lon:
Directions from:
Ok