Boavista Golf Course
Course information & details
Description:
Boavista Golf Course offers superb facilities in a uniquely sophisticated yet relaxed atmosphere and is already attracting people from all over the world. The golf course design, by Howard Swan MSc, past president of The European Institute of Golf Course Architects, aimed to create a golf course as if it has always been there, preserving, integrating and harmonising with the area's natural terrain. With two distinctive sections, boavista golf course offers a variety of holes commencing with the welcoming first hole, bordered by beautiful sub-tropical landscaping leading to harmoniously designed properties. The signature hole on the outward nine is set against a glorious backdrop of the Atlantic ocean with exhilarating panoramic views extending from Praia da Luz round to with the hills at Monchique creating a spectacular backdrop.
More Info ...
Details
Rates
Course Map
Location
Add to Shopping Cart
Details
18
71
5747 m / 6322 yd
5265 m / 5792 yd
4728 m / 5201 yd
Bermuda Tifway 419
Penn A4
Bermuda Tifway 419
Gents < 27 | Ladies < 34
Facilities
n/a
Howard Swan
Quinta da Boavista Empreendimentos
n/a
Luis Espadinha
Joaquim Costa
Information
Everyday from 7:45am to 8:00pm
Everyday from 7:45am to 8:00pm
Yes
Yes
No
With Restaurant and Snack bar
with GPS
Manual
Titleist
Resident professionals
Yes
Up to 16 years old
Tecnical
Hilly early on and at end of the course
Wind conditions dictate shot making
Essential
On back 9
Heathland variety
14th
5 Pares 3 , and they are emblematic on this course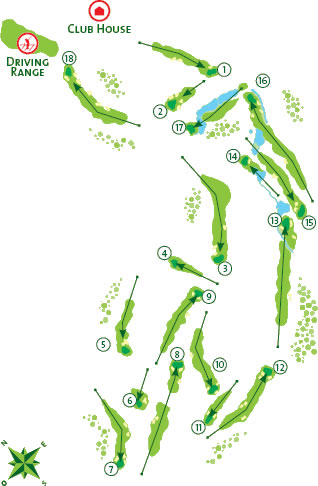 Directions:
Via Infante (A22) - Take Lagos West Exit-1 and at the second roundabout turn west to Sagres which is the Road EN 125. The course is on the left side of the road about a further 0.5 kms on the left side of the road before you reach the first traffic lights.
GPS:
Lat:
Lon:
Directions from:
Ok